Your child will love getting mail, and you'll appreciate how the magazine reinforces Christian values & beliefs you hold dear. 
Brands found in Clubhouse Magazine
Make these heavenly ornaments to hang on your tree.
Read More »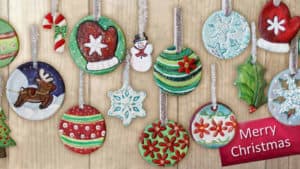 With cookie cutters and imagination, you can make incredible ornaments!
Read More »
Spread holiday cheer with these Christmas tree cones.
Read More »
Feel warm and toasty with this rich hot chocolate.
Read More »
My whole family huddled together in the living room. We were making last-minute plans for our covert mission: Operation Secret Drop.
Read More »
Sweaty shoppers swarmed the sidewalks, some loaded with packages and others barehanded except for drippy ice cream cones.
Read More »
You've opened your gifts. Now it's time to thank Uncle Pete for the Silly String and Grandma for the sweater.
Read More »