Focus on the Family Internships
Are you passionate about glorifying God in your career field? At Focus on the Family we want to equip you to do just that – to be a leader in the workforce, both professionally and spiritually. And while you're building your resume and gaining hands-on experience, wouldn't it be even better to spend your weekends adventuring around Colorado? We think so.
With Internships from Marketing to Counseling, Radio Broadcasting to Social Media, we offer valuable experience for a variety of majors. Join us, and 30-35 other interns, to build your resume, create lasting friendships, and strengthen your faith!
The Details
Focus on the Family Internships are offered during the summer and last 10 weeks. During those 10 weeks, you will learn and work alongside seasoned professionals in your own discipline, plus interact with interns and full-time staff members in other departments. You'll cap off your internship by showing your summer project work at an all-ministry expo, which you'll want to include in your portfolio or on your resume. Additionally, interns are involved in weekly inductive Bible study, seminars, and mentorship. And did we mention our camping trip, white-water rafting, and Friday night dinners? We're serious about building community through weekend trips and outdoor activities.
We are looking for upperclassmen college students who want to use their careers to bring redemption in Christ to the world around them. If this sounds like you, make sure to keep up to date on our job board! Applications for Summer 2024 opened on November 1, 2023. See the FAQs below, follow our Instagram account @focusonthefamilyinternships or email [email protected] for more information.
Working at Focus on the Family as an intern was one of the best experiences I could have asked for. There is nothing like working with 27 other interns all doing different jobs but all pursuing the same goal - praising Jesus. There is a special community that forms when everyone is working towards the same goal and that community is something that I will never forget. It was honestly one of the best summers of my life.
One of my favorite things about the Focus community is how everyone takes you in. Working with the Global Ministries Department was incredible– both because of the work we were doing and because of the people I met along the way. I love how the Focus family truly gets to know you and cares about you as a holistic person as well as the work you do.
"This summer was instrumental to my future. I was able to work with incredibly hardworking individuals as I learned more about how organizations run and track their progress. My fellow interns were outstanding and it was truly a blessing to not only work with them but do life with them outside of work hours. You truly become tight-knit through the process of the summer, and I wouldn't trade my experience for anything!"
I have really enjoyed my internship here at Focus on the Family because of the people around me. Working with a team of people that push my outside of my comfort zone has allowed me to grow in many areas. Also, the community that has been built through the interns this summer has taught me so much about the love of Christ and how I can practically show His love to others.
Working with Boundless has given me the opportunity to both contribute to and benefit from conversations that are so relevant and important for young adults to have, me included. Through blogging, interacting with the community on social media, and helping out with 'The Boundless Show,' my horizons have been broadened and I have been able to do so much learning and growing. This has been an all-around incredible experience.
"This summer at Focus was so special. I was able to learn new and important skills related to my major as well as form such great lasting bonds with fellow coworkers and, best of all, the other interns. I will truly always cherish my summer at Focus."
For more information, email us or check out our Job Board for available internships!​​
Working at Focus on the Family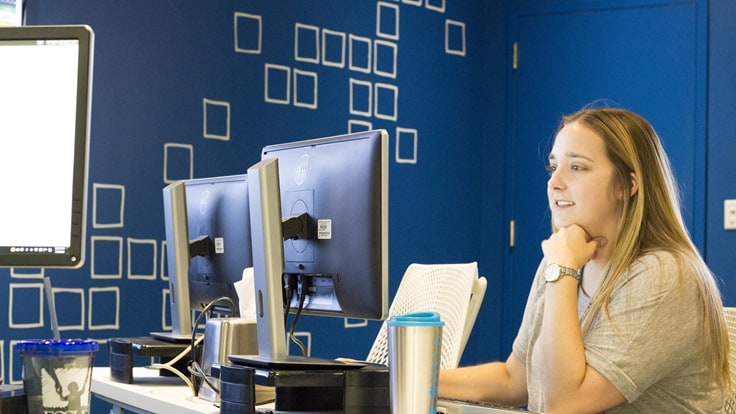 Focus on the Family is committed to helping families thrive in Christ. Learn more about our mission.
Focus on the Family puts a high value on our team members and offers a unique benefit package.
Are you looking for a way to honor God with your time and talent, while making a difference in the lives of families.
Don't stop there. Get career and calling advice by following us on social media!