Estimated reading time: 2 minutes
Depression is a disease that can make marriage miserable. When one spouse feels depressed, it affects both partners. Therefore, dealing with depression in marriage can be incredibly difficult. It can rob emotional, spiritual, and physical intimacy and drives both parties into isolation.
If your spouse is depressed, you might consequently feel ignored, unimportant and frustrated. Maybe you wonder why your mate can't just turn off the negativity and get on with life. However, if you're the one who is depressed, perhaps you wish that your spouse would get off your back and you're feeling trapped with little hope for recovery.
But there is hope.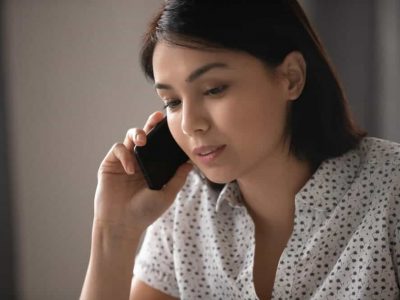 Talk to a Counselor
If you need further guidance and encouragement, we have a staff of licensed, professional counselors who offer a one-time complimentary consultation from a Christian perspective. They can also refer you to counselors in your area for ongoing assistance.
Reach a counselor toll-free at 1-855-771-HELP (4357).
No matter who is suffering from depression, there is hope for your marriage and mental health. Many people have already traveled this dark road. Because of God's grace, they have provided information we hope will bring encouragement.
Paul Asay, author of Beauty in the Browns, offers unique insight on carrying the burden of depression through life and bringing it continually to Christ. Both in his book and in this broadcast interview, he talks about how dealing with depression has affected his view on life.
So don't you think it's time to take steps toward healing? The sooner you act, the sooner you can change your relationship for the better. Remember, you don't need to deal with depression on your own.
If you or someone you know needs marital help, Focus on the Family has resources and counseling to assist. You can contact us Monday through Friday from 6 a.m. to 8 p.m. (Mountain time) at: 855-771-HELP (4357) or [email protected].