Here Comes Even Bigger Stuff!
Your influence as a parent will never go away. Your teen, however, is now surrounded by new influences, insecurities, pressures, and distractions. You can guide them toward Christ
— it's time to lean in!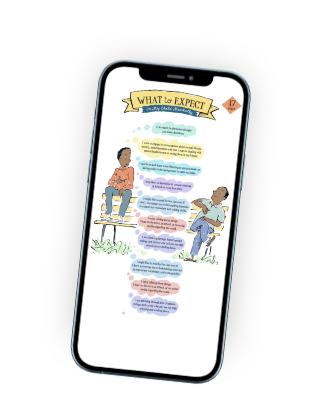 Skip the search. We'll come to you.
The Age & Stage program was developed with you in mind, because you're busy enough. With a little information, we can get tailored tips right to your inbox, so you can be more intentional with your time.
Read Articles
Watch Videos
Dr. Huerta "What's So Amazing" (Stage 13-18)

Dr. Larry Mitnaul "What to Expect" (Stage 13-18)

Dr. Huerta and Mark Hancock – Raising Godly Men

Dr. Gary Chapman – Coaching Teen Years

Dr. Ken Wilgus – Parenting Teens